ACTOP Video Intercom 2 Monitors, is a wired 7 inch Video Door Phone system can used to family. It can support to connect 2 or more indoor monitors. You can install in first floor one screen, in second floor one screen. When have visitor is coming and press doorbell, both of the indoor screen will ring at the same time. If any of them is answered, the other one will hang up automatically. Also support to unlock and two-way intercom.
Video Intercom 2 Monitors Main functions:
1. Audio and video transmission, unlock and hand-free user friendly design
2. 7 inch TFT color display screen, clear vision and voice
3. Video talk intercom between camera & monitor
4. Talk intercom between two or more monitors
5. 7" color TFT LCD panel display
6. Camera can be CMOS and CCD
7. 16pcs music for reference
8. Volume adjustable
9. 4-wired cable for connection the camera and Monitor
10. Support to connect 2 indoor monitors
Video Intercom 2 Monitors where to used:
Can be used to all kinds of separate house, multi-departments or villas, appartments
Specifications:
Video Door Phones Indoor monitor:
Power: Input:AC100-240V/50/60HZ
Output: DC 14V/1.2A
Screen: 7" TFT LCD:800*480
Communication Model: Handfree Communication
Wire Connection: 4-wire Connection
Chime Melody: 16Chimes
Maximum Power Consumption: 16.8W
Dimensions: 230×150 × 32mm
Video Door Phones Outdoor camera:
Power: DC14V (Receive power from monitor )
Camera: CMOS 300,000 pixel
View angle: 150 degrees.
Illumination: Infrared light
Size: 103*150*30MM
Material: Alu metal, IP55 waterproof
Video Intercom 2 Monitors details: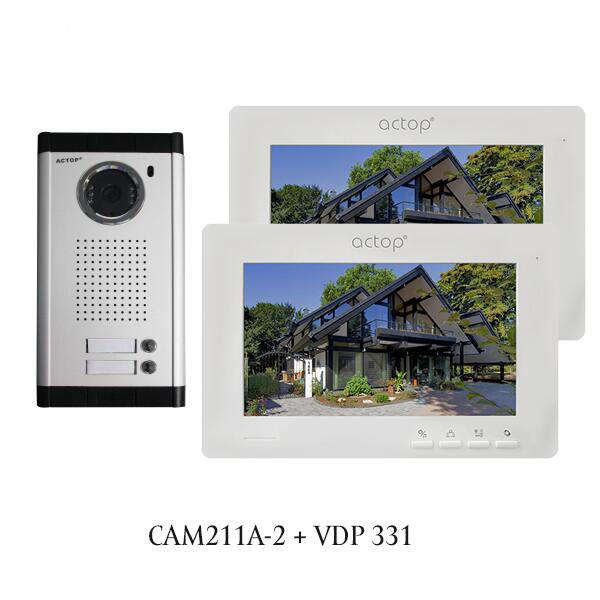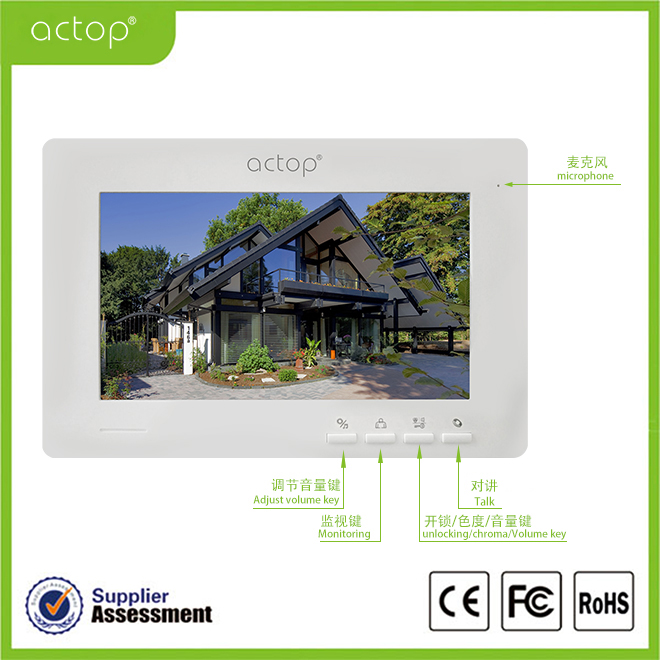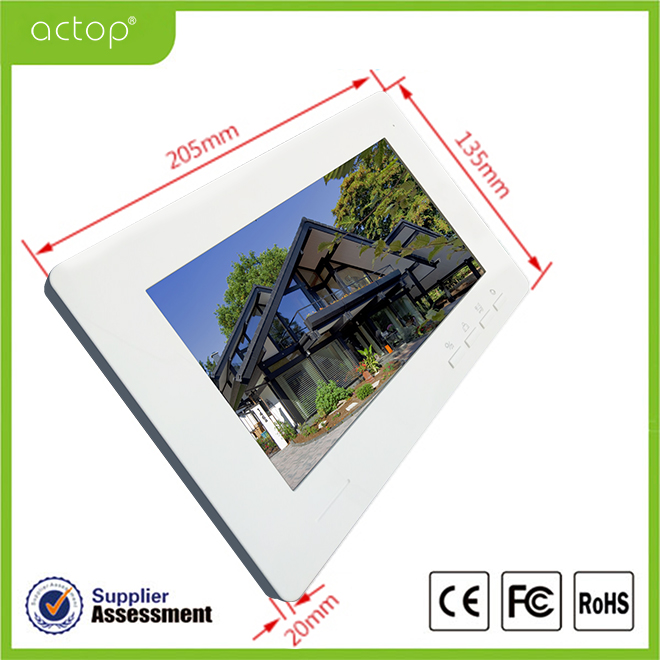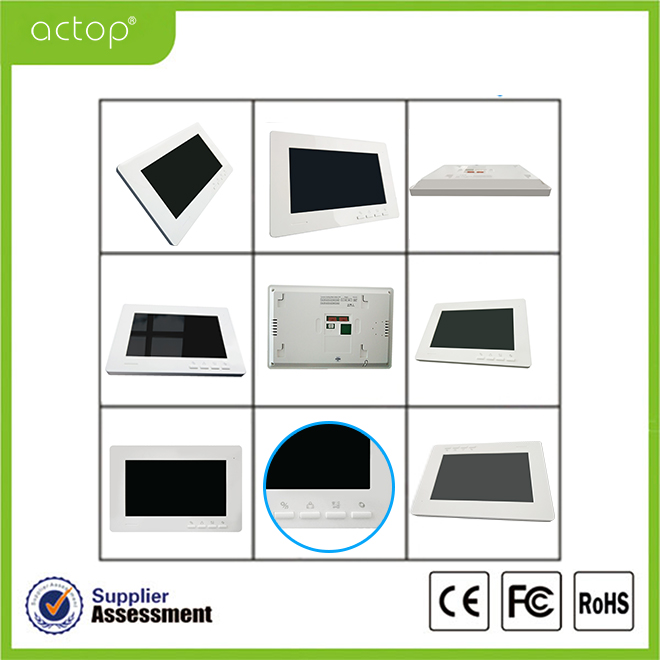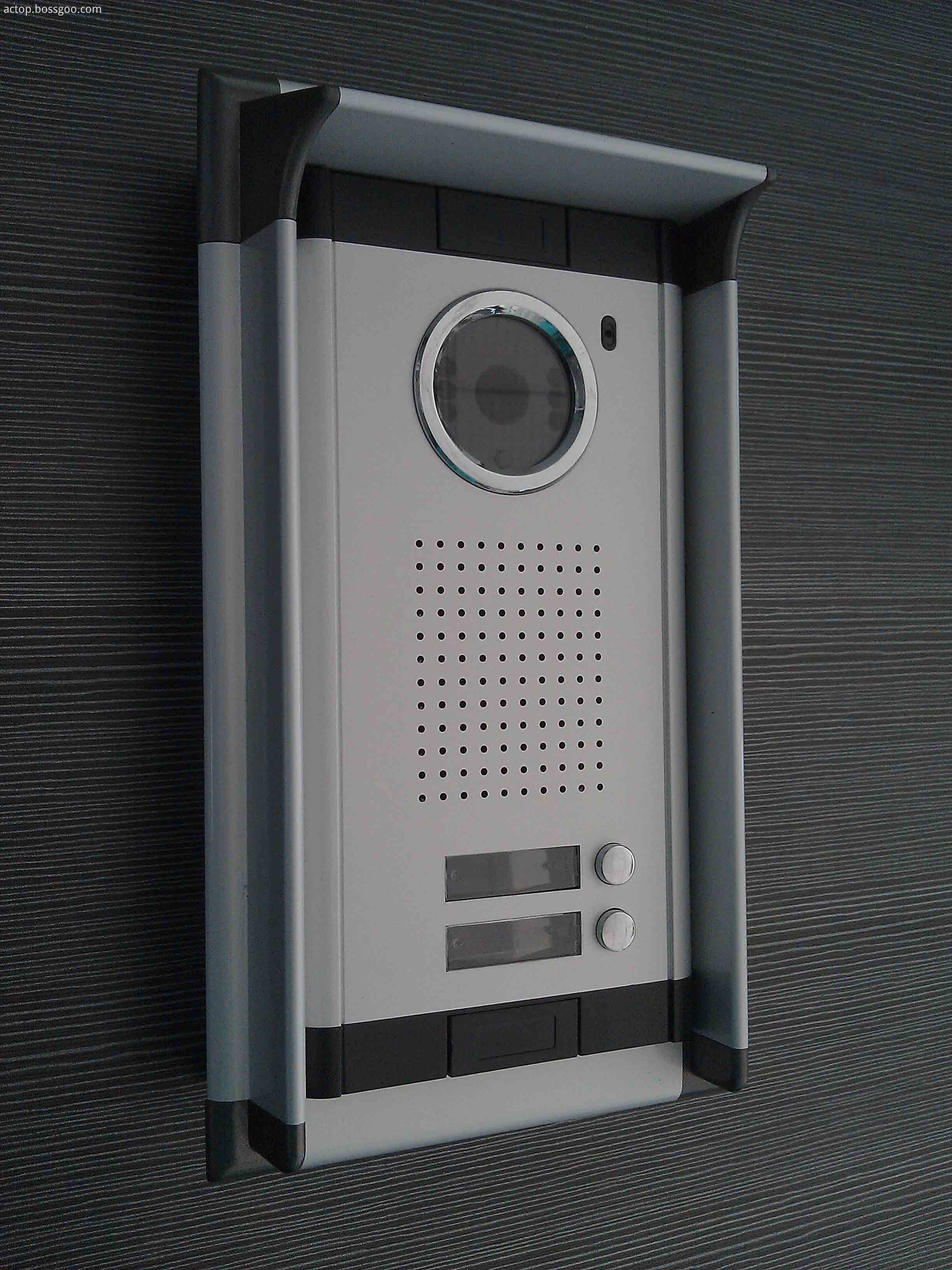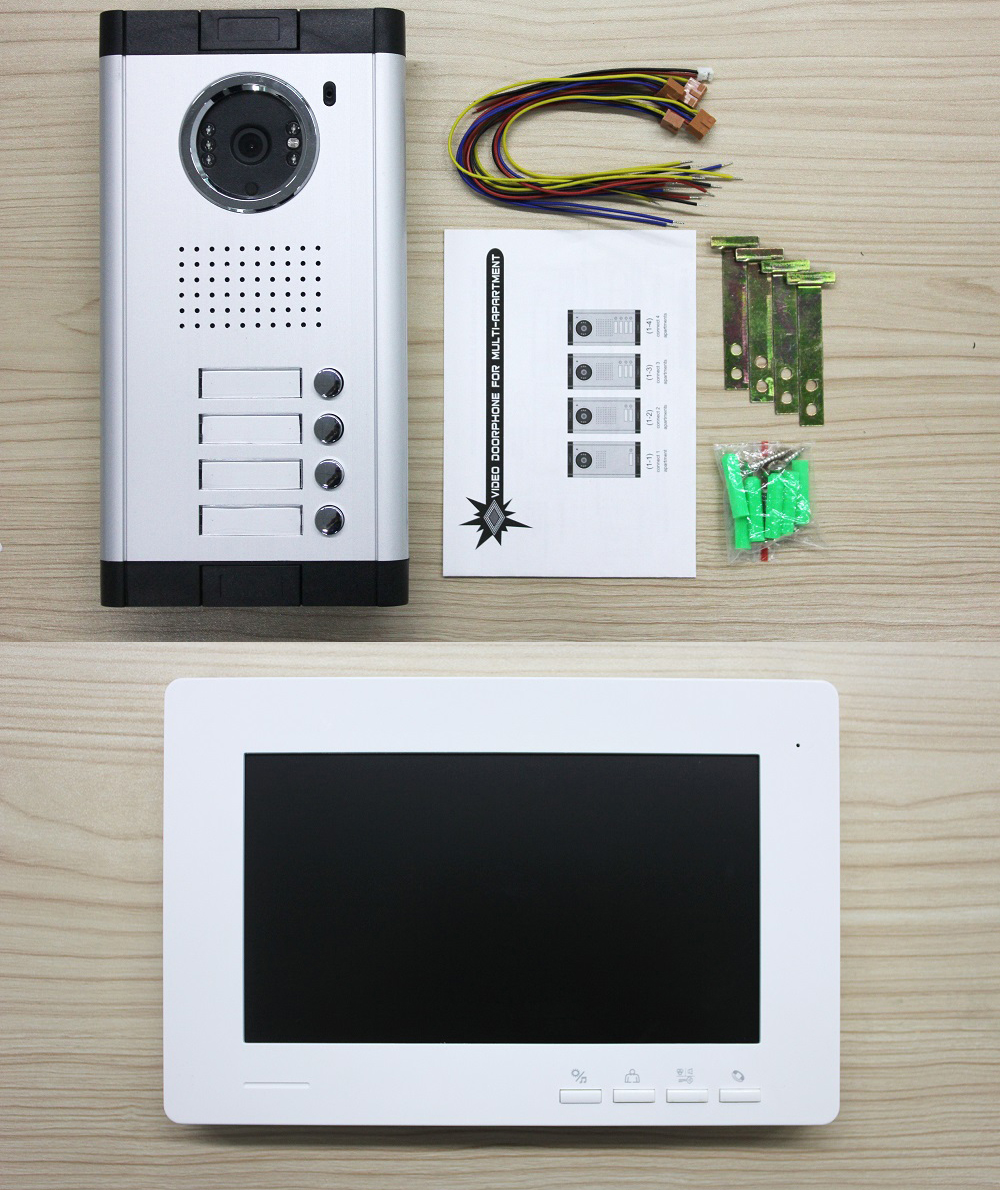 Video Intercom 2 Monitors Packing details: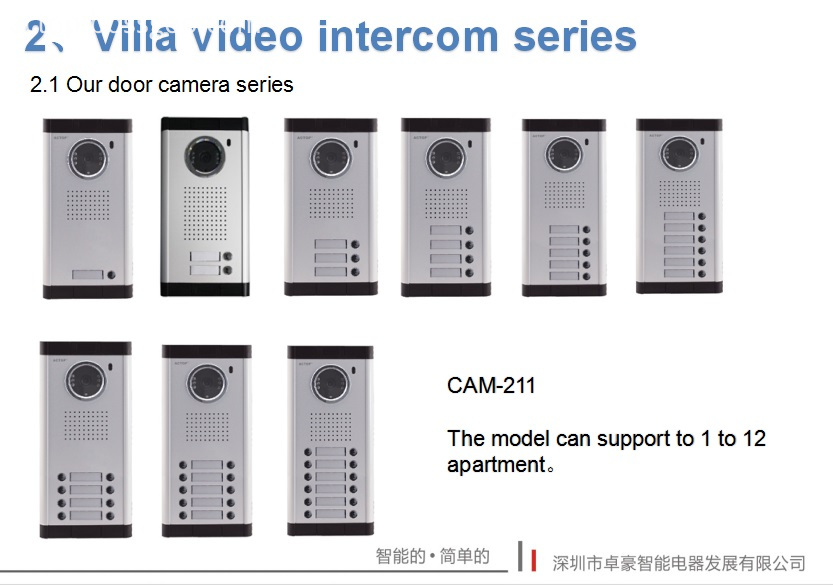 Villa Video Door Phone Intercom Company information: