Product features:
1. Use High-end die-cast aluminum forming, with high-end, atmosphere, and oxidation treatment design appearance, Impact and high temperature resistance, excellent corrosion resistance.
2. Solar powered to save electrical energy and protect earth resource. Use high capacity and long lifetime lifepo4 lithium battery to ensure lifetime of products.
3. Put controller and battery in the lamp, save space and avoid to be stolen.
4. High lumen LED chips: ETI 3232. more than 100LM/watt.
5. With intelligent power regulation, automatic judgment of weather, reasonable planning of charge and discharge.
6. With intelligent discharge management, Charge and discharge soft and hard dual protection and intelligent equalization technology, deep cycle more than 2000 times.
7. With IP65 waterproof IP grade, can work in water in a short time.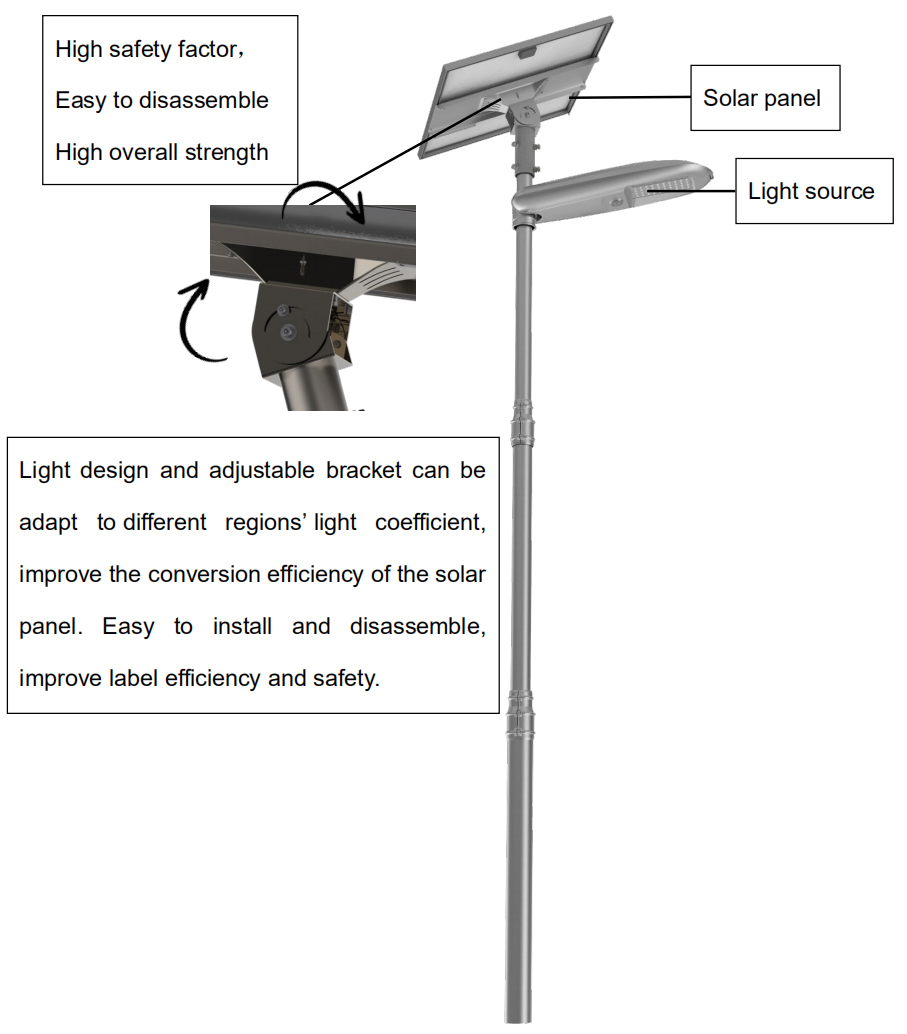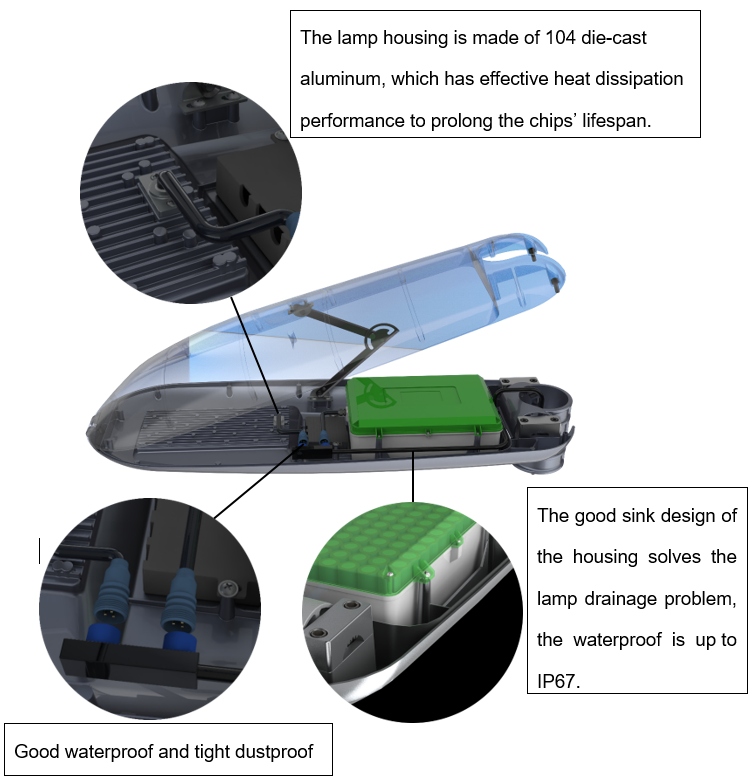 Parameters (DC)
| | | | | | |
| --- | --- | --- | --- | --- | --- |
| LED lamp power | 20W | 30W | 40W | 50W | 60W |
| LED type | 3232 | 3232 | 3232 | 3232 | 3232 |
| Lighting mode | Light control | Light control | Light control | Light control | Light control |
| LED efficiency | >90% | >90% | >90% | >90% | >90% |
| Beam angel | 150*70 | 150*70 | 150*70 | 150*70 | 150*70 |
| IP grade | IP65 | IP65 | IP65 | IP65 | IP65 |
| Solar panel | Multiple choice | Multiple choice | Multiple choice | Multiple choice | Multiple choice |
| Battery | Multiple choice | Multiple choice | Multiple choice | Multiple choice | Multiple choice |
| Controller | Multiple choice | Multiple choice | Multiple choice | Multiple choice | Multiple choice |
| LED lamp size | 816*264*134mm | 816*264*134mm | 816*264*134mm | 816*264*134mm | 816*264*134mm |
| Lamp weight | 8.3kg | 8.3kg | 8.3kg | 8.3kg | 8.3kg |
| Solar panel size | 540*670*25 | 650*670*25 | 720*670*25 | 780*670*25 | 1500*990*35 |
| Solar panel weight | 3.8kg | 4.5kg | 5.3kg | 6.8kg | 11kg |
| Warranty | 3 years | 3 years | 3 years | 3 years | 3 years |
| Package size | 1060*450*310 | 1060*450*310 | 1060*450*310 | 1060*450*310 | 1060*450*310 |
| Packing weight | 9.40kg | 9.40kg | 9.40kg | 9.40kg | 9.40kg |
Light distribution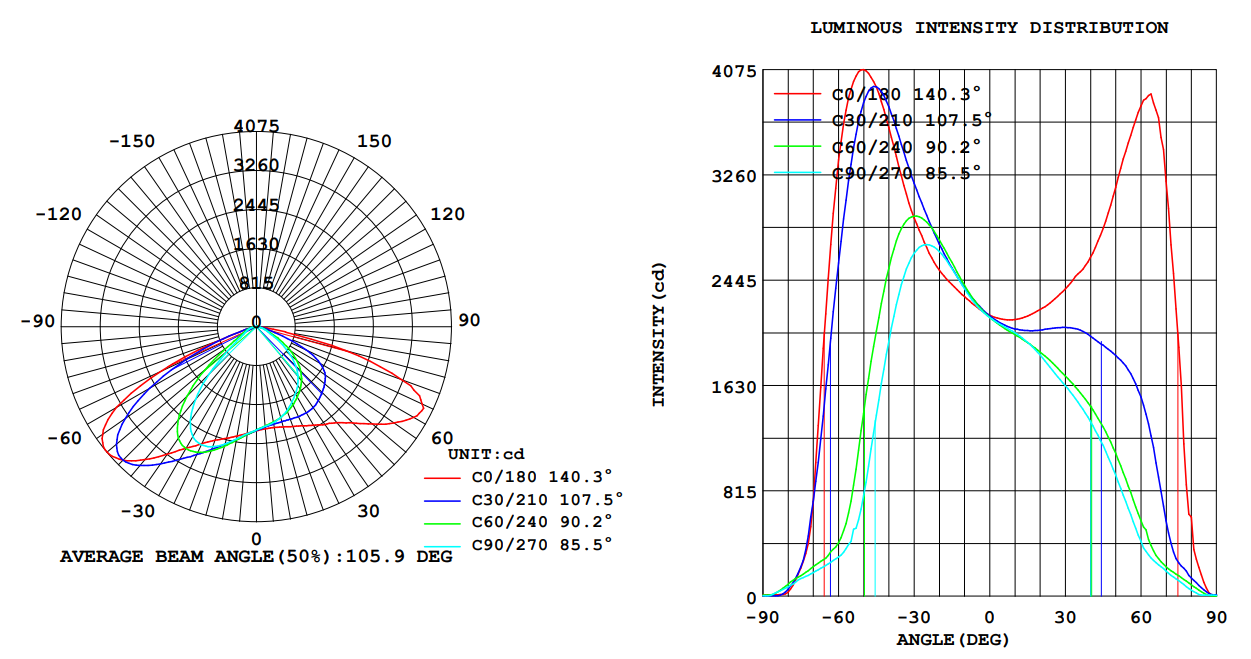 Applicable place