1. 548LM SUPER BRIGHT: solar powered street lamp has high lumens solar flood light supports up to 80 square meters lighting, like 3 to 4 units light up a basketball playground, 9 units light up a half football field.
2. MULTIFUNCTION: Adjustable Timing Function, you can choose 3 hours, 6 hours or even 8 hours.Easily control your all in one solar street light through remote control.
3. ENERGY SAVING & HIGH BRIGHTNESS:No electricity cost, recharged by solar panel under sunlight. With 10W solar panel 548 lumen light, 120 degree beam angle provide maximum illumination for large spaces.
4. IP66 WATERPROOF:The IP66 waterproof class allows you to install optionally in anywhere. Gives you lots of flexibility for excellent lighting solutions. It can be used outdoors and can withstand all kinds of bad weather
5. EASY INSTALLATION - 1.Fasten the light with screw. 2. Install the solar panel as you want. 3.Connect the DC Connector. 4.Turn on by Remote Controller.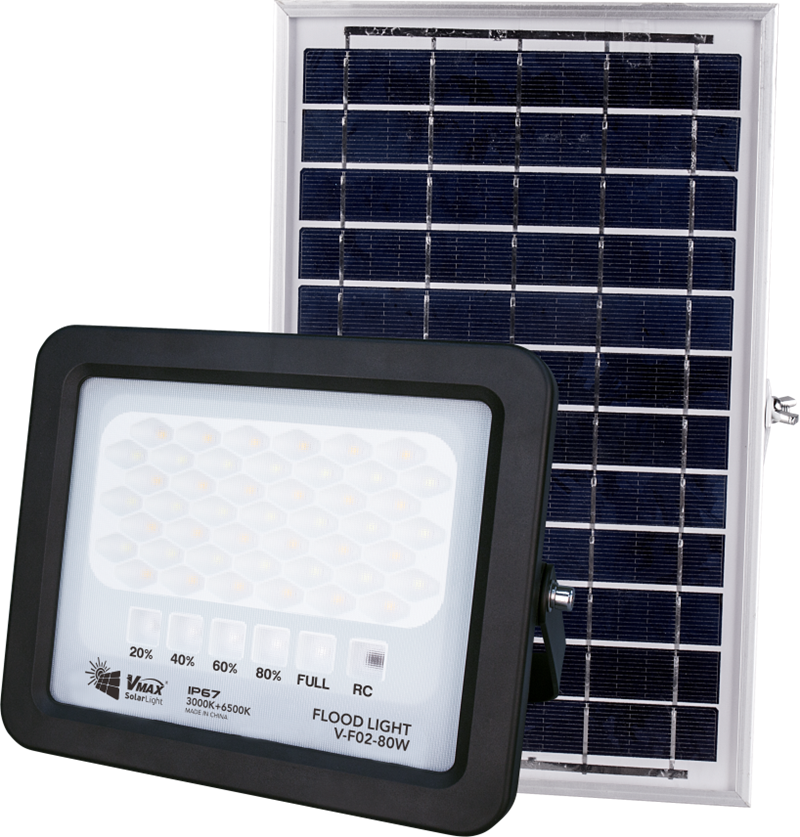 solar street light with panel Features:
-Built-in photoelectric sensor, Auto-on/Off Dusk to Dawn
-Easy to install, waterproof and durable
-Energy saving and environmental protection
-Build-in Lithium iron phosphate battery, high-temperature resistance and long lifespan
-IP65 waterproof grade, aluminum alloy frame + tempered glass solar panel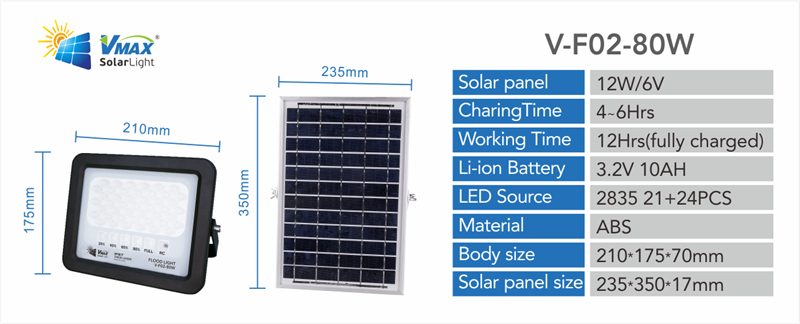 solar walkway lights Specifications:
Solar Panel: 5V

10W
Solar panel size

:

235*350*17MM
Battery

:

3.2V 10AH
Charging time

:

4-6h
Working time: 12-18h
Charging time for cloudy and continuous rain days: 2-3days
Brightness level: 750LM
Power:
Usage scenarios: outdoor space, garden, walkways




Lamp size : 21.5*17.5*7CM

Lamp color

:

BK
LED type:2835

21+24
CRI:70
Color temperature:6500K
Beam angle:60*90
Ingress protection level:65
Life span:25000
A.The size of the solar panel determines the amount of power generated, which is the charging speed. So the size is the most intuitive reference. (Refer to the size of the solar wafer on the board, some solar panels have large blank areas)
B.The capacity of battery can directly results the working time and the service life. It can be only referred to the parameters provided by the seller. It is recommended to buy from professional sellers.
Please refer to the watthours for battery capacity, such as 6 batteries, each battery is 3.2V 5Ah, the watthours is equal to 2pcs x 3.2v x 5ah =32 WH, the larger the capacity, the higher the load power and the longer the working time.
The lamp body should be made of metal as much as possible, and the heat dissipation effect is good. The appearance and function are selected as needed
Customers need to compare the parameters carefully, the information above is a few simple reference methods, it is recommended to find a professional seller to buy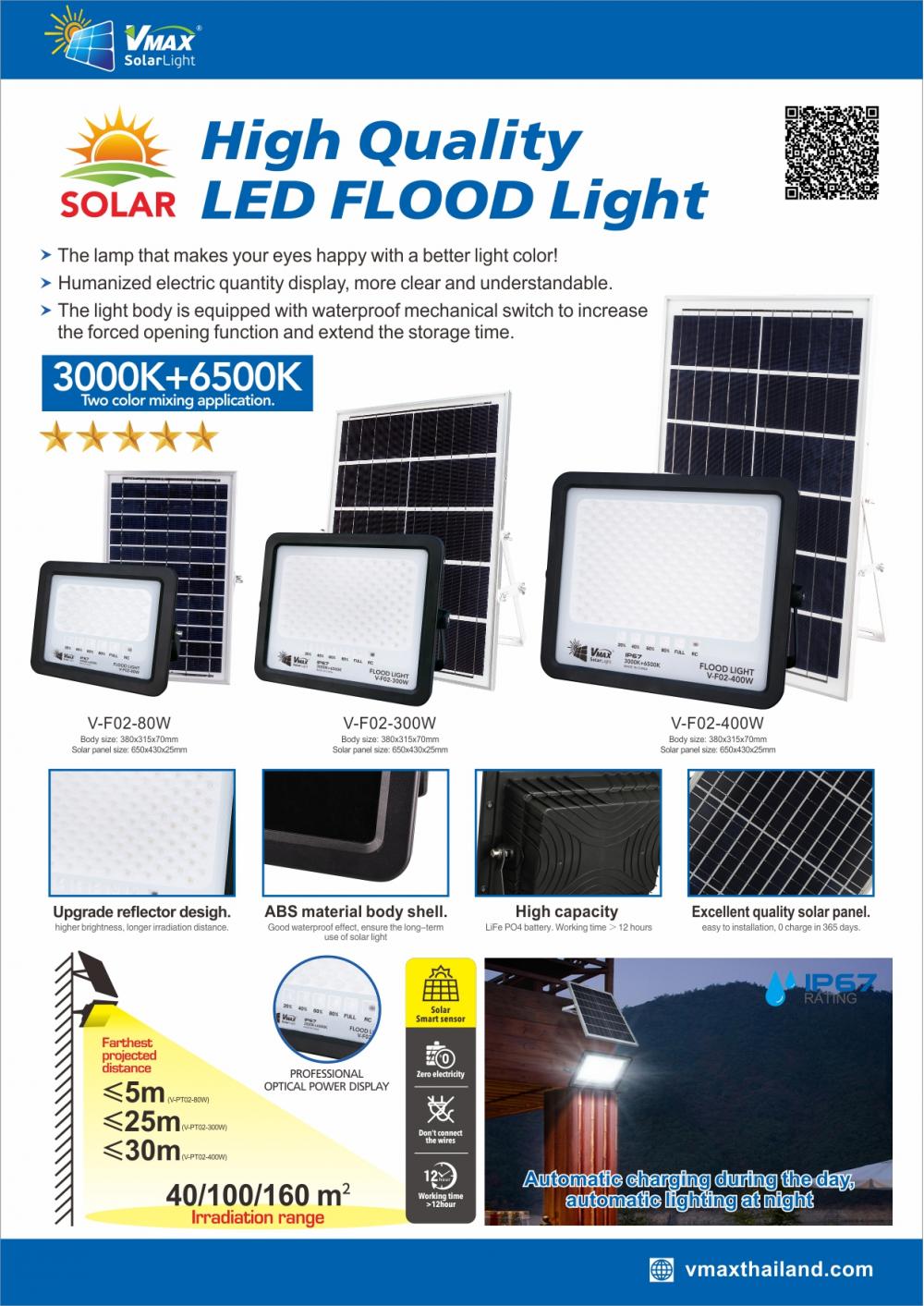 Note:
-Once the ON/OFF mode key is pressed, the automatic light control will be turned off
-The solar panel will be turned on the light at night and turned off during the day automatically once you pressed the AUTO key
-Solar panel should be placed where can receive maximum sunlight directly
-Illumination time depends on the weather, seasons, places, etc
-If the sunlight is not strong, the battery may not be fully charged, so the lighting time and brightness will have a little compromise
-The solar lights should be fully charged by direct sunlight for 5-8 hours before initial use
Apply to install most occasions
The included 2.5 cable allows you mount the lamp and solar panel at different places. Adjustable wall mount bracket allows you install it either on a wall as security light to light big place, place it in the ground and use it as landscape Lights, or mount on the pole as sign light.
· Application:
· Outdoor wall or Pole in Plaza, Park, Courtyard, Parking Lot etc
· Walkway, Pathway, Campus, Farm, Perimeter Security etc
· Business sign
· Public Notice Board
· Home Back Yard or Garden
· Street or Flag Pole