300W Portable Solar Power Station With AC Outlet is Best Portable Power Station.Small size, easy to carry. With lithium battery, Portable Power Generator for Home can last longer than normal batteries. Portable Power Station Explorer has a wide range of uses and can be applied to emergency power supply for homes, outdoor camping, medical power supply and so on.Portable Generator Rechargeable have three charging methods: electric charging, solar charging and vehicle charging.
Product Description
Model

STD-300A

STD-300B

Battery capacity

319.68Wh 3.7V/86400mAh

222Wh 3.7V/60000mAh

Output Power

300W Max 330W Overload protection

Input voltage

AC 110V~220V 50/60Hz

Output voltage

220V 50Hz / 110V 60Hz

DC output

Two 12V regulated output total current 10A, Two USB5V output 3A (with short circuit overload protection function)

LED Light

1W

Solar charging

Standard 12V, allowable charging power 70W. (Solar panels over 70W can only be charged into 70W)

Car charging

Use solar charging port, allowable voltage 12V, allowable charging power 70W

Output waveform

AC pure sine wave

UPS Cut Time

Within 10 milliseconds

AC overload

After overload, No output ,disconnect load, recover when restart

AC short circuit

AC output short circuit is strictly prohibited, short circuit will damage the machine

Lithium battery

Cycle life more than 800 times

weight

N.W:3.0kg G.W:3.5kg

N.W:2.9kg G.W:3.3kg

Size

29.3*12.2*13.0cm

Color

Silver body with black panel . Gray body yellow panel
Product advantages
1. R&D and design the circuit by oneself; purchase raw materials by oneself; manufacture by oneself; carry out quality inspection by oneself; own appearance patent;
2. Built-in charging function, built-in UPS function, built-in high-frequency inverter technology.
3. Purchasing portable lithium battery technology, which greatly reduces the volume and weight of the product.
4. Adopt the charging and use technology, which is convenient for users.
5. A variety of charging methods, three charging methods: mains charging, solar charging, and vehicle charging.
6. Aluminum alloy shell, it can be used even at high temperature.
7. While using AC output, you can also use DC 12V, 5VUSB, LED lighting.
8. The current data is displayed at all times when the power is low, there is an alarm when the voltage is low; there is overheat protection when the temperature is high; there is power protection for overload, power protection for input, and protection after short circuit.
9. The products have been tested by the national certification body, and the quality is guaranteed.

Product Detail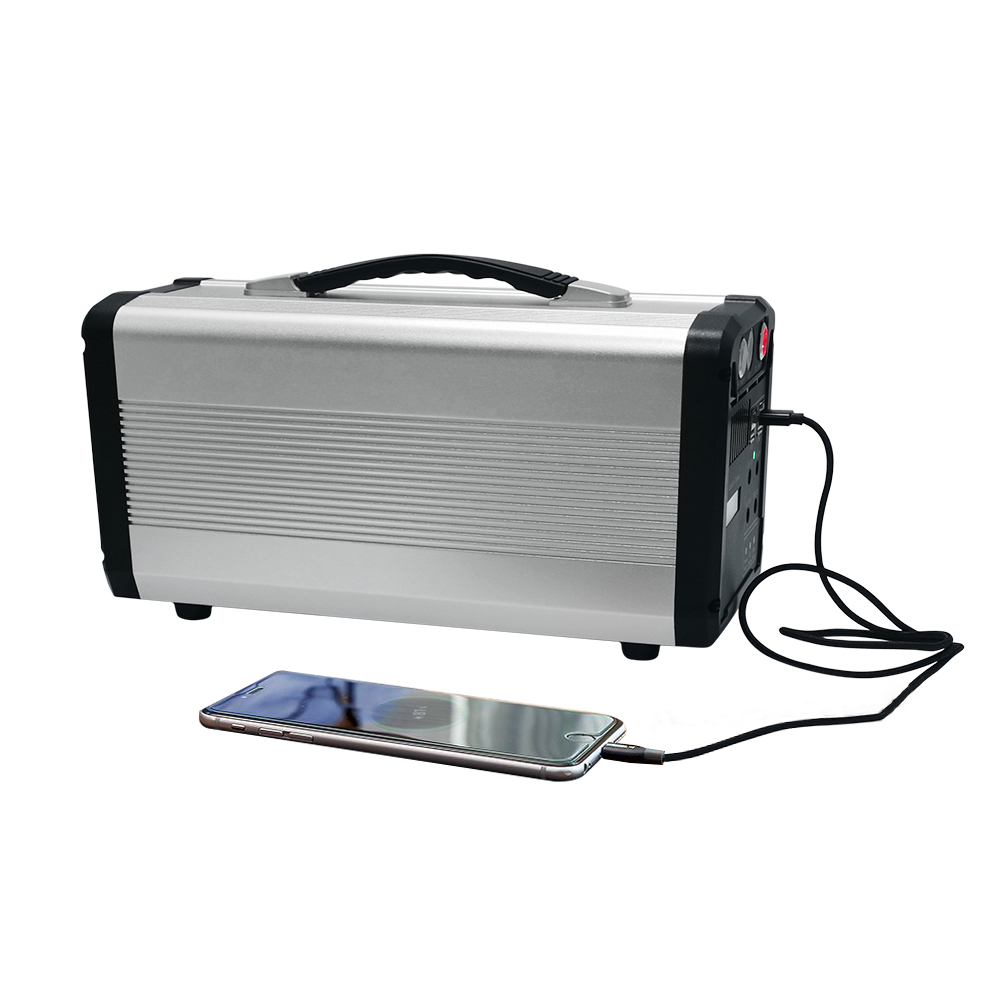 Use aluminum alloy shell material, light and portable, stylish and generous appearance.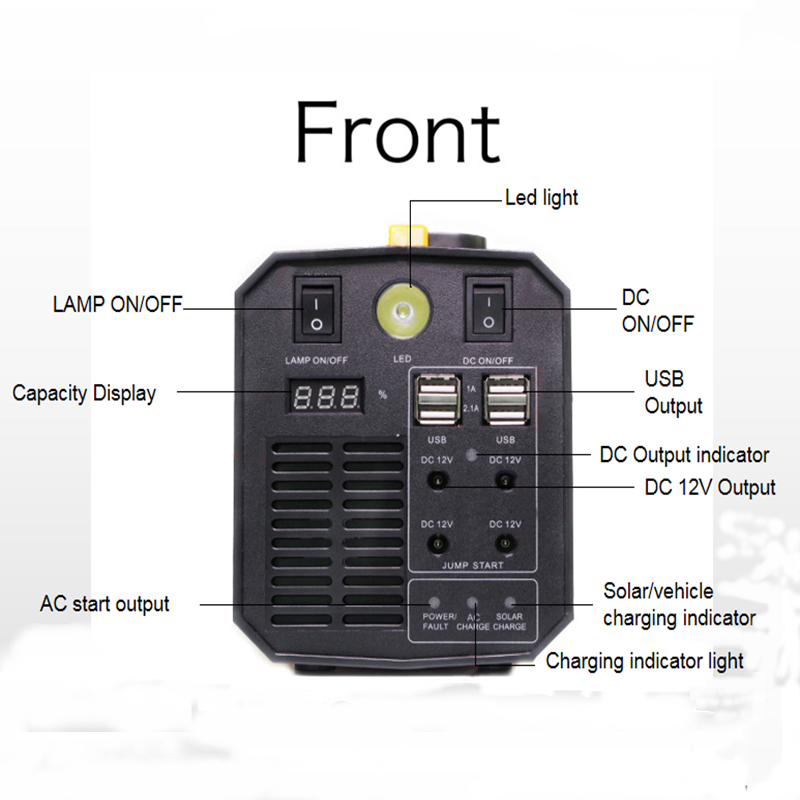 Two 12V regulated output total current 10A, Two USB5V output 3A (with short circuit overload protection function).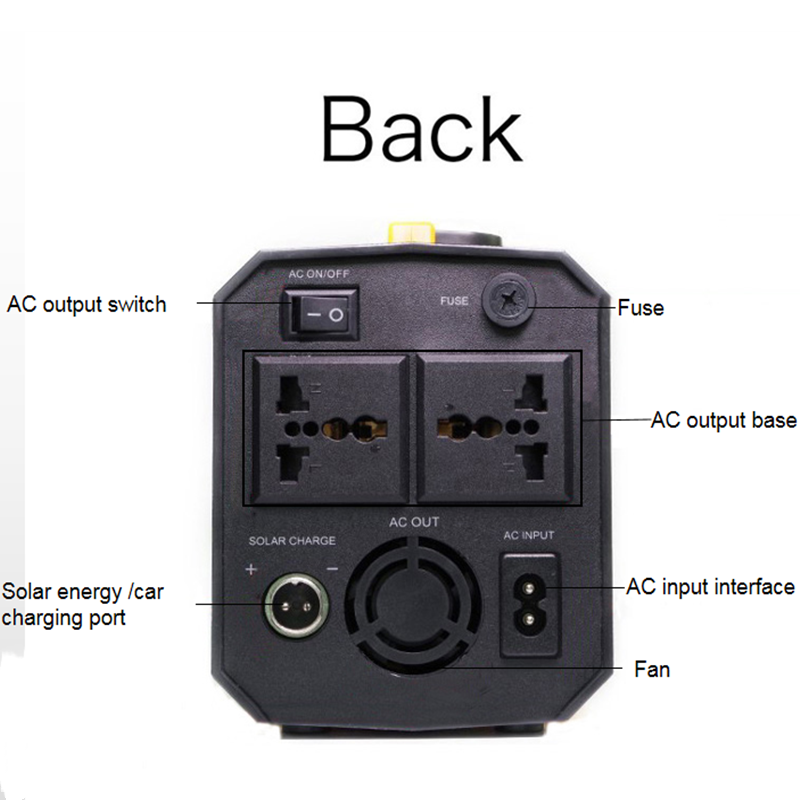 Three charging methods: solar charging, car charging, AC Power.
Application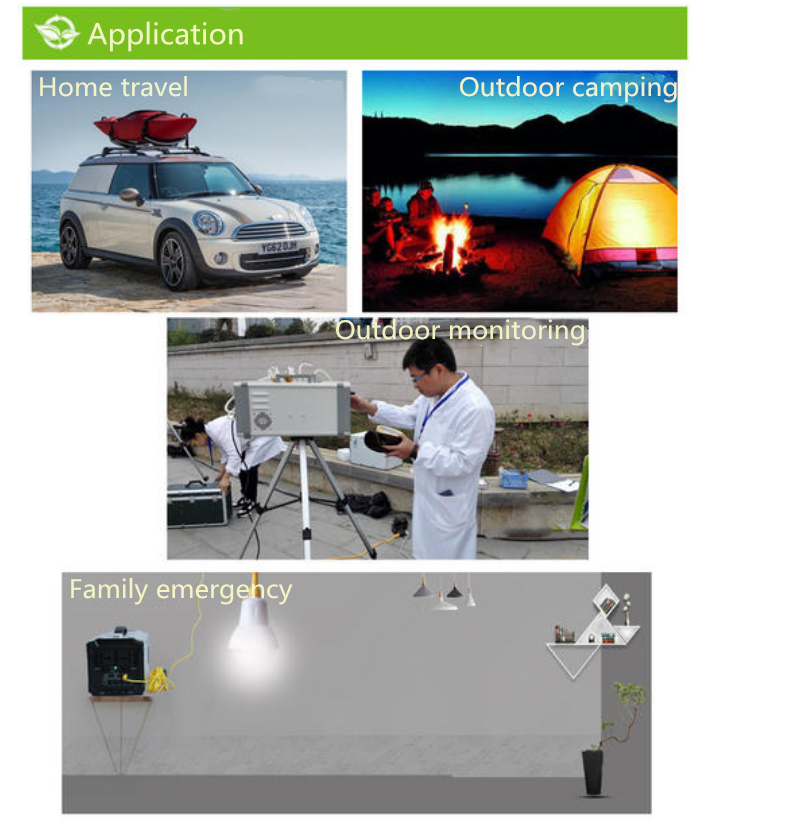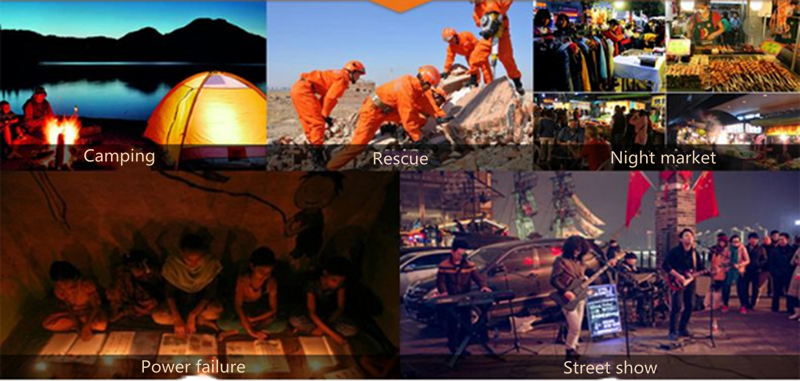 Suitable for all kinds of different equipment, such as drones, portable ventilators, medical equipment, mobile phones, tablets, laptops, desktop computers, small printers, various lamps, small fish tanks, photographic equipment, electric scooters, etc. Greatly convenient for users to travel at home, outdoor operations, camping picnics, mountaineering adventures, etc.
About us
1.Company Information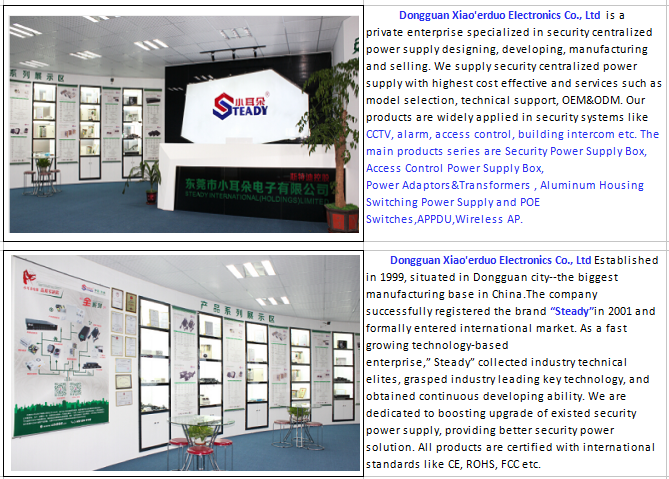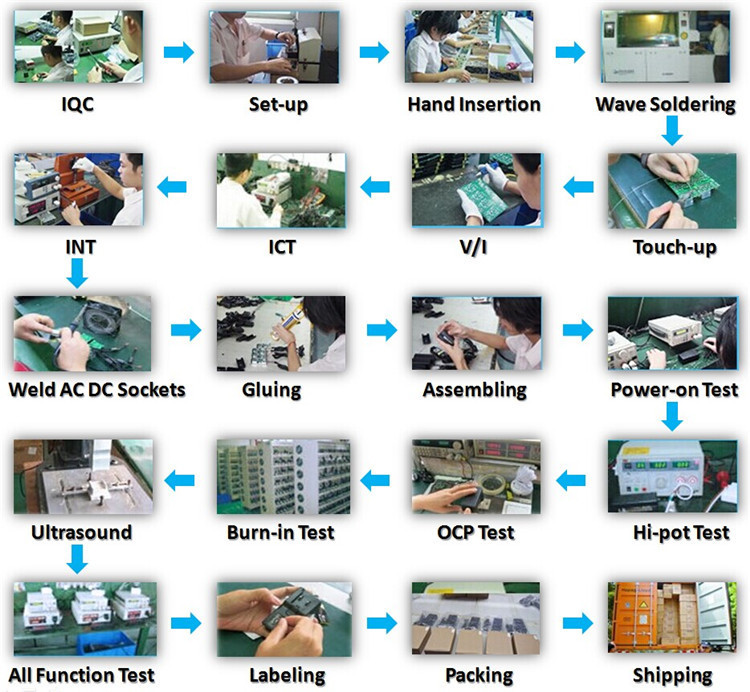 2.Certification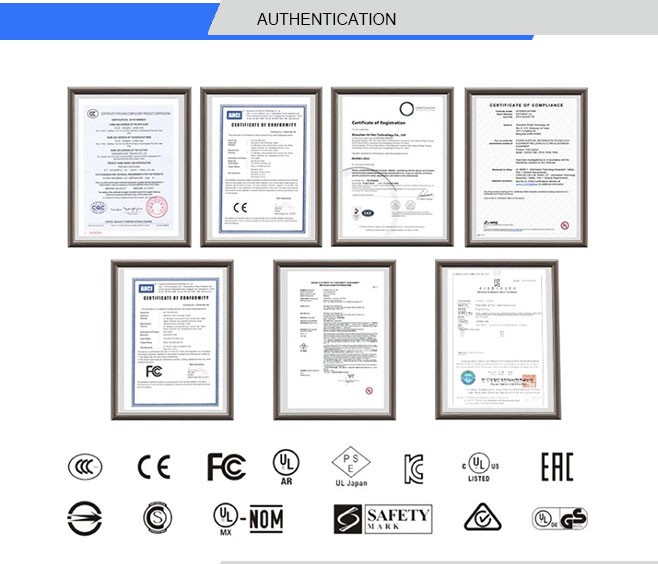 3.Exhibition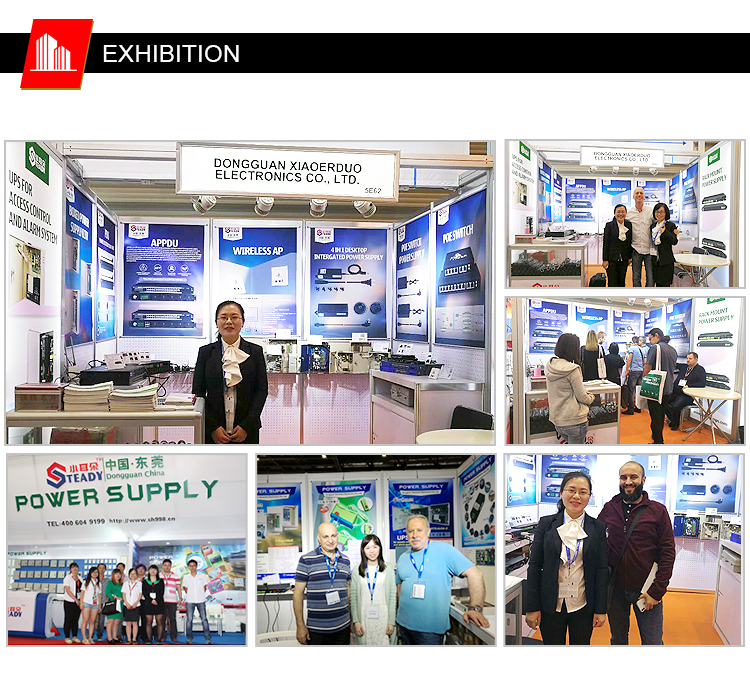 4.FAQ
Q1: What devices can Explorer 300 power?

A: Please note that the AC output port can only charge/power devices that operate at less than total 300 Watt.

Q2: Can the Explorer 300 be charged while using?

A: Yes, Explorer 300 supports pass-through charging. But we don't suggest, it will cause damage to battery life.

Q3: How to know the working times for my device?

A: Working time = 300Wh* 0.85 / operating wattage of your device